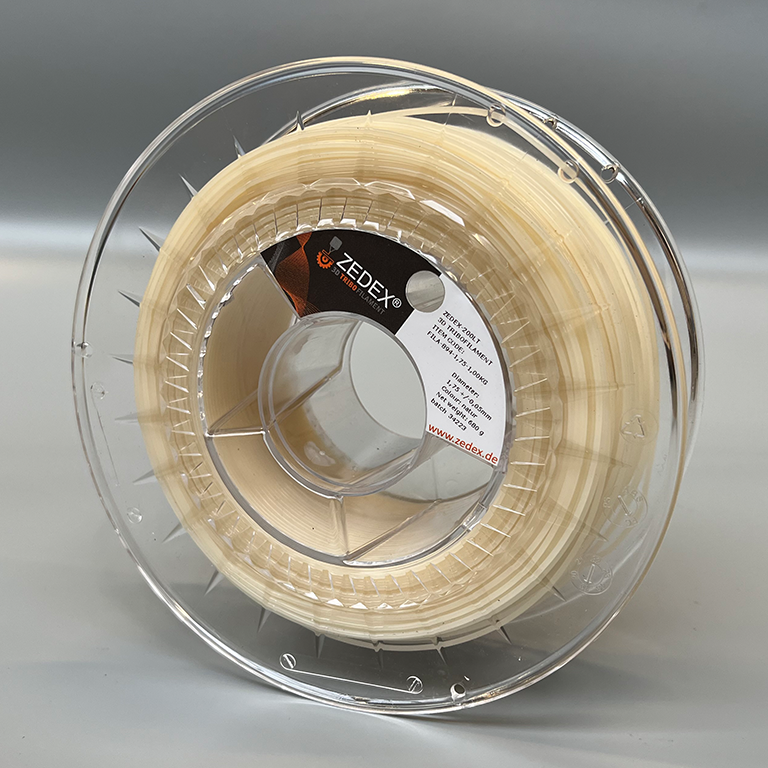 Free shipping
Available, delivery time 2-5 days
Product number:
FILA-894-1,75-0,75KG
Product information "ZX-200LT Filament"
ZX-200LT is a compound based on PK (polyketone) and, like PEEK (polyetheretherketone), belongs to the group of polyketones.
ZX-200LT is comparable to PPS in terms of its media and hydrolysis resistance, and comparable to PEEK in the case of common chemicals. It can be defined as a superior acetal (POM) due to its excellent tensile strength to yield elongation ratio and higher continuous service temperature. ZX-200LT enables durable solutions for components that have to be elastically deformed under load, e.g. for seals and rollers, but also for other machine components such as gears and bushings.
ZX-200LT is the first worldwide commercialised 3D Filament made of PolyKetone.
Nickname: the Unbreakable one
Key features:
easily printable & suitable for components with high requirements (mechanical & chemical)
mechanichal & thermal properties better than PA6, PA12, POMC
chemical stability similar to PEEK
Drm.: 1,75 +/- 0,05 mm
Color: natural
Spool bore: 52mm
Spool diameter: 200mm
Spool width: 67mm
Quantity: 1,0 kg +/- 5%
FDA and EU10/2011 approval

| | |
| --- | --- |
| Base polymer: | PK |
| Color: | Natural |
| Spool weight: | 0,75kg |